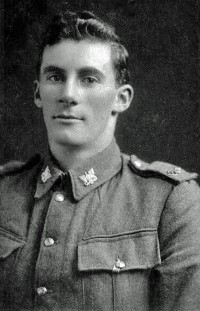 Cyrus was the son of Alexander Matheson and Mary Ann Matheson (née Haskell) of Leigh, Northland, and was born in 1896.  Alexander had been born on board the Spray en route to New Zealand, the son of Angus and Jessie Matheson.  Mathesons Bay is named after Angus and his brother Duncan and their families.
Cyrus was the brother of Angus Matheson (24/512), who died of measles in Trentham camp in 1915.  Cyrus also contracted measles while at Trentham and was hospitalised in September/October 1916, but survived the illness.
Cyrus worked on the family farm before enlisting in August 1916.  After training in New Zealand he left for England in January 1917, and after further training there he was assigned to the 10th Company of the 3rd Battalion, Otago Regiment and left for France in May 1917.
He was gassed on 13 October 1917, and after being treated in the field was admitted the following day to the 7th General Hospital at St Omer, near Calais in France.  He died in hospital on 18 October and is buried in the nearby Longuenesse (St Omer) cemetery.  He is commemorated on the Omaha district roll of honour in the Leigh cemetery.
Some letters from Cyrus and Angus to their family have survived, and give a personal insight to the war that was far removed from the stirring messages of the recruitment posters.  See this excellent article on a family history blog.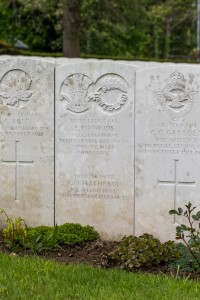 Sources:
Military personnel file.
Portrait photos: Auckland Weekly News 8 November 1917; family photo
Headstone; New Zealand War Graves Project
Roll of honour: Andrew Matheson